Year 1
IMPORTANT INFORMATION ABOUT HOME LEARNING
Thank You
From all in Year 1, we just wanted to say a huge well done and thank you to all of our wonderful children and parents. This year has been very strange and challenging for us all but we have worked together and made it through.
We are so incredibly proud of all of our children and the hard work which they have put in to their learning and development this year, both at school and home.
We want to wish you a very happy (and hopefully sun-filled) Summer holiday. You are going to really enjoy Year 2 and it is definitely something to look forward to in the new term! Take care Year 1, we look forward to welcoming you all back in September,
Year 1 team Xx
Welcome Back Year 1!
We hope you have all enjoyed a wonderful half term and made the most of this beautiful weather! Some of you will be returning to school this week and we are so excited to see you again! For those of you who are staying at home with your families, the home learning activities will continue to be planned and put on this page, as usual.
Thank you all for your involvement with the home learning tasks so far. We have loved seeing your work and there have been so many fantastic pieces! Please keep them coming in! Keep an eye on our school's Twitter page as we are sharing lots of your wonderful work on there.
ZOOM CALLS
Your teachers are very excited to see you all on our upcoming Zoom calls. We are going to split our classes into 2 groups- 1st half of the class will be invited to Session 1 and the 2nd part of the class to Session 2. You will receive a message to confirm the details of the meeting.
1G- TBC
1B- Thursday 9th July 3:30pm and 4:00pm
This Thursday there will be a transition zoom call. You can ask questions and meet your new teacher, there will also be plenty of time to catch up. Miss Thomas and Miss Perry are looking forward to seeing and hearing what you've been up to and answering any questions you have.
1R- TBC
HOME LEARNING FOR W.C 13th JULY
Please find 1 new attachment(s) for next week's home learning at the bottom of this page:
13.7.20 Year 1 and 2 Home Learning Competition
We would love to see pictures of your fabulous work and what you have been up to during these weeks at home!
___________________________________________________________________
Please find some key and useful websites below. We have added any offers and codes which the websites are currently promoting for families at home.
Continue your Phonics journey...
The link below are releasing a daily phonics lesson for you to join in with at home. Why not give it a try?
https://www.youtube.com/watch?v=WpvquS6c5vk
Twinkl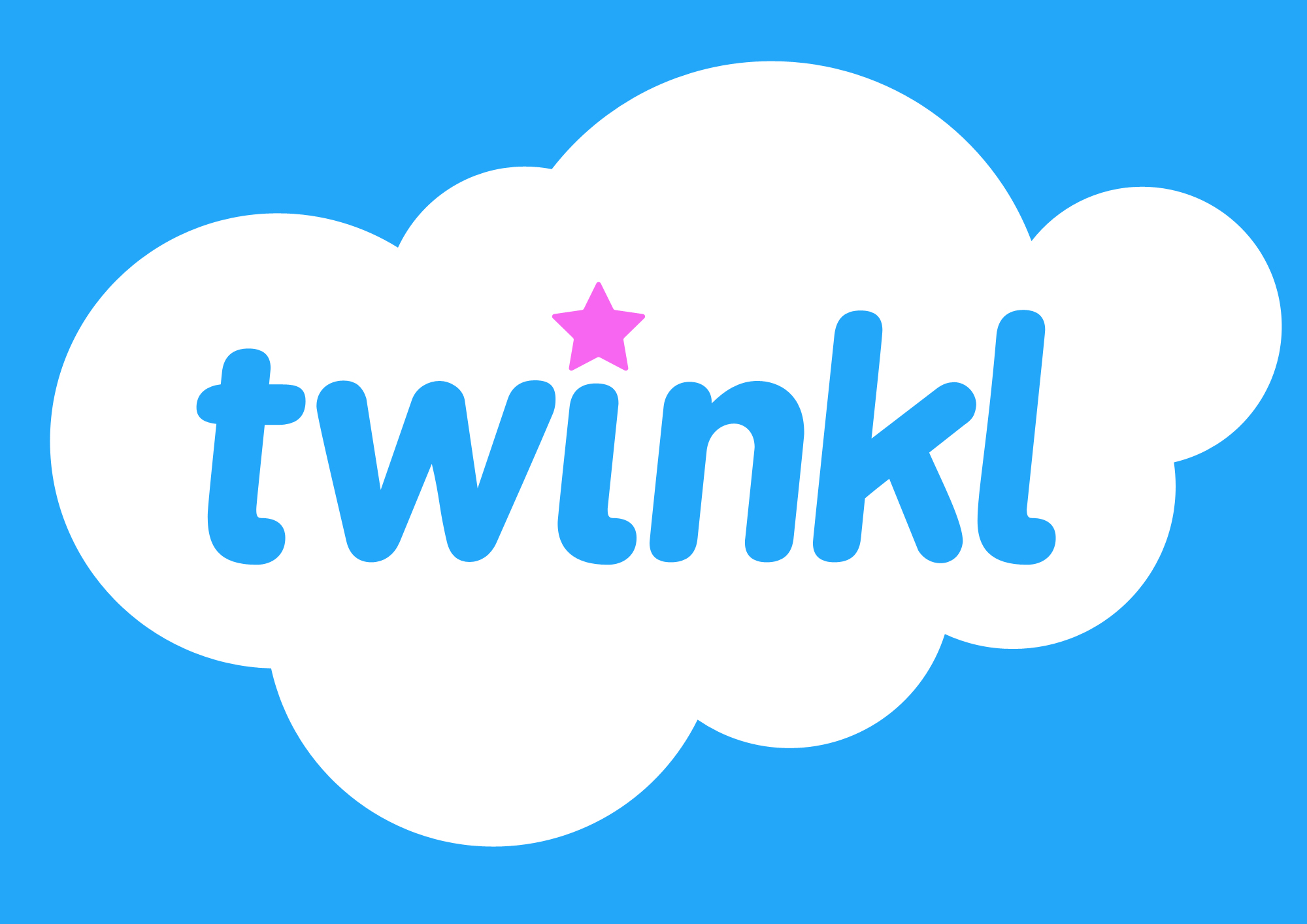 Twinkl - Twinkl are currently offering free access to all parents and carers for home learning, please use the following code: UKTWINKLHELPS
Twinkl is a wonderful website, ran by teachers and workers in the education sector. It provides a wide range of resources in support of all areas of our current curriculum. They offer worksheets, lesson plans, games, e-books, stories, creative ideas and much more! https://www.twinkl.co.uk/
The Oak National Academy
The Oak National Academy, is an online learning tool, which has been created by 40 teachers across the country to provide 180 classes for children from reception age to year 10 across a range of subjects including maths, arts and languages.
Each week, we would like you to complete 5 numeracy and 5 literacy online lessons (1 numeracy and 1 literacy a day).
Please click on the link and it'll take you to the webpage. When you are on the webpage, click to start the lesson and follow the instructions.
https://www.thenational.academy/online-classroom/year-1/#schedule
BBC Bitesize
BBC Bitesize - from Monday 20th April, you will be able to access regular daily lessons in Maths and English and other core subjects. Special programmes will also be available on BBC iPlayer.
General
National Geographic - https://www.natgeokids.com/uk
Phonics
Phonics Play - Phonics Play are currently offering free access to all parents and carers for home learning, please use the following details:
Username: march20
Password: home
Jolly Phonics - https://www.jollylearning.co.uk/
Letterland - https://www.letterland.com/
ReadWriteInc - https://www.ruthmiskin.com/en/ - streaming 7 phonics, reading and spelling lessons every weekday on their YouTube channel.
English
https://stories.audible.com/start-listen - all children's audiobooks are available for free while schools are closed.
Authorfy - https://authorfy.com/masterclasses/ access to masterclasses on texts from a range of authors, including videos from the authors and activities linked to novels.Registration is required but is free.
Classroon Secrets - https://classroomsecrets.co.uk/free-home-learning-packs/ - downloadable resource packs which cover a range of subjects, including reading and writing.
Oxford Owl- This website has fantastic range reading material. This website is currently free to use at home.
The Literacy Shed - https://www.literacyshed.com/the-lighthouse.html - downloadable resource packs with tasks based on video clips on YouTube.
Hamilton Trust https://www.hamilton-trust.org.uk/blog/learning-home-packs/ - Starting with Week 3*, we are providing 12 more weeks of systematic sessions, guaranteeing coverage and progression. The packs can form the backbone of children's learning at home and are stand-alone or usable alongside other materials. Overviews for teachers are available, along with advice about working at home with children.
Pobble 365 https://www.pobble365.com/ - a new image is published each day as a basis for creative writing. Story starters, questions and drawing ideas are provided. A good oral activity to do with your children - generates lots of good discussion!
The Children's Poetry Archive -https://childrens.poetryarchive.org/ - an archive of spoken poetry recordings. Children can listen to poems read out loud.
Maths
https://whiterosemaths.com/homelearning/ - daily maths lessons for Year 1- Year 8 children. Resources to print out to accompany these lessons.
Hamilton Trust https://www.hamilton-trust.org.uk/blog/learning-home-packs/ - Starting with Week 3*, we are providing 12 more weeks of systematic sessions, guaranteeing coverage and progression. The packs can form the backbone of children's learning at home and are stand-alone or usable alongside other materials. Overviews for teachers are available, along with advice about working at home with children.
Mathematics Mastery - https://www.mathematicsmastery.org/free-resources - Experts at Ark Curriculum Plus, working across Mathematics Mastery and English Mastery, have designed a selection of resources to use at home. We want to make sure children still get opportunities to talk and learn with someone every day.
Numberblocks - https://www.bbc.co.uk/cbeebies/grownups/help-your-child-with-maths videos for numeracy development designed for children aged 0 to 6. There are fun activities that can be applied to everyday life and play.
Top Marks - https://www.topmarks.co.uk/maths-games a range of interactive maths games categorised by age group.
Science
STEM Learning https://www.stem.org.uk/primary-science - an online resource bank, which links to resources on external websites. The site features a live chat function offering support from subject experts. New home learning resources are being developed.
PE and Physical Activity
Disney Shake Up Games https://www.nhs.uk/10-minute-shake-up/shake-ups 10-minute activities based on Disney films that count towards a child's 60 active minutes per day. Lots of fun!
#ThisisPE - https://www.afpe.org.uk/physical-education/thisispe-supporting-parents-to-teach-pe-at-home/ videos delivered by teachers focussing on the PE curriculum which are accessible on YouTube.
To contact your child's teacher please email:
Miss Thomas 1b@williamshrewsbury.staffs.sch.uk
Mrs Cornell/Mrs Love 1r@williamshrewsbury.staffs.sch.uk
Mrs Peach 1g@williamshrewsbury.staffs.sch.uk
The Year 1 team would like to wish you and your families all the very best during this time and we look forward to seeing you again upon our return to school.
Welcome to the Year 1 class page.
The children have settled into Year 1 really well and so far have risen to the challenges that come with it. The children are already showing promise and enthusiasm for the exciting year ahead.
Year 1 is a big step up from Reception and it comes with plenty of exciting opportunities and challenges. The children are encouraged to take ownership of their choices as well as becoming strong, independent learners.
Introducing
1B - Miss Thomas
1R - Mrs Cornell/Mrs Love
1G - Mrs Peach
Key Stage One Teaching Assistants - Mrs Kirk, Mrs Brittain, Miss Goodwin and Miss Sahin.
Please be aware that all emails will be checked before 8:30am and after 3:30pm.
Curriculum Overview
Autumn 1- The Jolly Postman
Throughout this term we will be using traditional fairy tales to explore the Year 1 curriculum in a fun and creative way.
Autumn 2-
The second part of our Autumn term begins by celebrating the festival of light where we look at various cultures and religious festivals from around the world.
We end our term with a festive bang where the children will have a Christmas craft week and perform in a wonderful Christmas concert!
Spring 1 - George and the Dragon
Throughout this topic children will be learning all about castles and using this knowledge to create an in-depth non-fiction fact file. They will also be exploring lots of historical elements from the Year 1 curriculum.
We even visit Tamworth castle and become knights for the day!
Spring 2-
This half term we grab our passports and set off on an adventure...to Australia!
Along the way we meet some very interesting people and look closely at our wonderful world!
Summer 1- Wind in the Willows
In this term the children will look at a range of objectives including the different types of trees, life cycles and the classification of animals.
At the end of this term we spend a day with nature where we pack up and head for the greenery of Rosliston Forestry Centre! The children are able to use the knowledge which they have gained in lessons to explore and identify a variety of trees found around the park and dazzle the park keepers with their fantastic understanding!
Summer 2- Dogger
During our final half term we will be learning all about toys. The children will have an opportunity to find out about toys through history.
Useful Information
PE
In Year 1 our PE days are on Monday and Thursday. On these days please ensure that your child has removed any ear studs and long hair is tied back. Both an indoor and outdoor PE kit must be in school at all times and all items must be clearly labelled. If your child is using their kit for an after school club, please ensure this is returned ready for the next PE lesson.
Reading
Your child is encouraged to independently change and choose their reading book in Year 1. We recommend that children change their reading books at least once a week. Please record any comments in their reading record. The children have made an enthusiastic start using our Ready, Steady...Read challenge!
Phonics
In Year 1 we have a particular focus on phonics as at the end of the year they will be sitting the national Phonics Screening Test. To help aid your child with this please refer to their phonics sounds in their reading diary and practise reading and spelling words with these sounds in. Also why not try out the fun games on Phonics Play to keep their learning fun and interactive, please see below for the link. We will be holding a phonics workshop and family learning sessions during the year.
Family Learning Topic Projects
We will send home special projects at the end of each half term to introduce the next topic. These project allows you to work together at home and be as creative and imaginative as possible. We always look forward to receiving the children's projects! Thank you for the fabulous 'All About Me' bags that were brought in after the summer. The children thoroughly enjoyed sharing these with their peers.